Mar 29, 2016
1 comment
by

Fully Filmy
^BEST POPULAR FILM LOL
With the National award fever spreading and every telugu person rubbing it in their friend's faces(thank you Baahubali), I think it's time to address the elephant in the room, the concerns of the public. What were these decisions based on?  What about these directors? What about those actors? And many many more. As we all know, the "National Award" is the highest recognition and appreciation for Indian Cinema. In simple words, if award ceremonies were like Rock, Paper, Scissors:
The National Award is Rock

The Filmfare Award is Money

And, any Vijay Award is Crap
Anyways, people are taking it up on social media to answer the questions… It comes right after the Kohli rants.
#1 Shame on those who troll Anushka. Grrrr.
Followed by
#2 NationalAwards
Not bad though, and certainly not the first time kohli is on top (wink).
Anyways, back to the point.
Here are 5 things the "Nation" wanted in the National Awards:
1) TALVAR
I think I speak on behalf of a large number of people when I say that Talvar was one of the best Indian films in the past decade. Well, that obviously means that it deserves a "National Award", right? So let's go ahead and give them one. They did, 2 actually.
Best Film? *drumroll* Nope.

Best Actor? *drumroll* Nope.
Best Audiography? Sure, why not.
I'm not saying that it's bad. Best Audiography and Adapter Screenplay is good but not enough for a film like Talvar. Not only did it not win the best movie of the year (debatable), but it did not even win the best film in the Hindi category! Which is truly shocking considering the nature of the movie and the impact it created. There was nothing that the movie lacked. It was an Ironclad story with some of the best acting I've seen in a long time and it also provided multiple perspectives to one of the most sensitive issues the country has seen.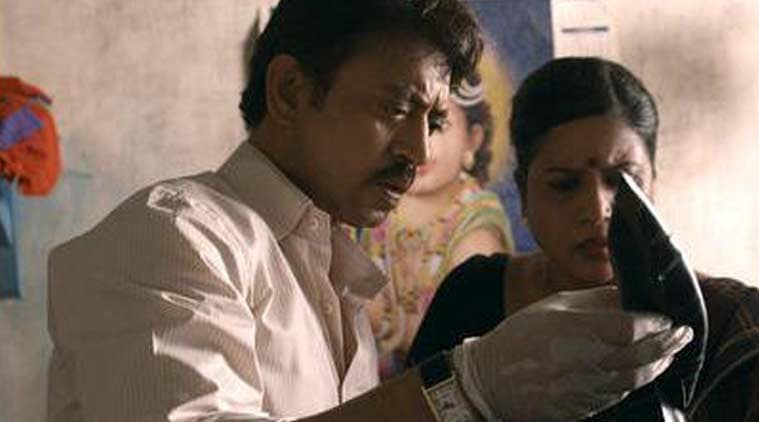 If only the National Awards Committee paid half the attention Irrfan is right now
Fine, let us just play by what happened and say that Talvar wasn't good enough to win best picture. They could've at least given it a Special Mention in the category. It's not like they're losing any money with the mentions.
This brings me to the next point.
2) BEST POPULAR FILM PROVIDING WHOLESOME ENTERTAINMENT
Really? As ridiculous as the name sounds, this award is basically pointless. What makes it more pointless is the fact that they could include awards like this to felicitate movies like Bajrangi Bhaijaan but let movies like Talvar and Visaranai go unnoticed in terms of Awards for movies.
Best popular film providing wholesome entertainment?
Dai, this sounds like some one line newspaper review for every P VASU/ HARI/ SMS RAJESH/ KS RAVIKUMAR movie EVER MADE. Like seriously, why would the jury do this?
It's bad enough that they forgot to honour some good movies and performances, now to make it worse they add an award and give it to someone else. Perks to running people over I guess. OUCH. Sorry Sallu.
"Forgot to honour talent" This brings me to my next point.
3) TALENT DISAPPEARS LIKE BANGLADESH CRICKET FANS
Before I get to the young talent, let's visit the Baahubali decision. When asked about why it was chosen a lot of people said that it was because of the reach and the hardwork put in. When the word "hardwork" is said the only name that comes to mind is Chiyaan Vikram and the effort he put in AI. Yes, AI wasn't the best of films last year but "my oh my" did Vikram put on a lot of effort. First of all, the making videos showed the layers of makeup he had on and to emote through all of that was a big task. Despite all he did, if Baahubali's logic is applied here, he sure as hell deserved at least a Special Mention.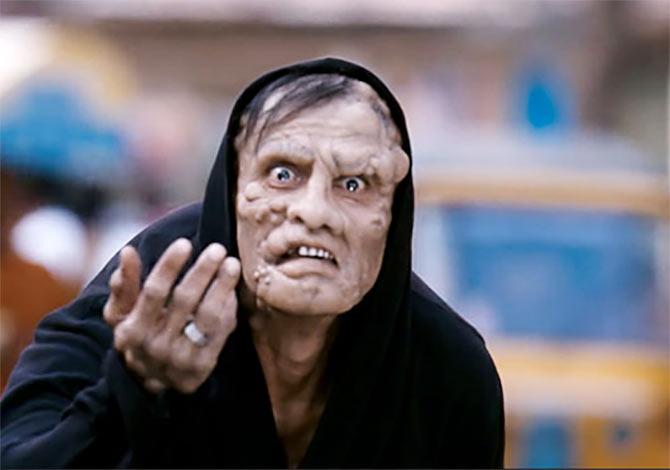 "Ennamma ippadi panreengale ma?"
Along with Vikram, there were lots of other actors who performed brilliantly well. Like Dinesh in Visaranai, Nawazuddin Siddiqui in Badlapur etc, I'm not saying that the winners didn't deserve the award but a lot of these youngsters go through a lot of hardships to portray certain roles and it's the duty of the jury to recognise these roles.
And on the other hand is Kangana, winning 2 consecutive national awards.
Yenna ma nee ippadi panriye ma?
Which brings me to my next point!
4) Is a Special Mention going to kill you?
As I said earlier, these performances are to be recognised by the jury. This year's Special Mention was to Ritika Singh for Irudhi Suttru. I'm glad that they handed this out but at the same time, there are a lot more actors that worked as hard and did perform as well.
So to put it out to the Jury,
Extra Special mention Kudutha, koranju poiduvingala?
It doesn't matter to you, there are no cash prizes awarded to Special Mentions but it encourages these artists, moulds them and eventually makes them who they are. It's a great honour to have a national award. An honour that has evaded some great actors, even the mighty Rajinikanth. An actor does not perform at the peak of his abilities in every movie, but when they do, they deserve the credit and the recognition the National award brings. 
I wouldn't do justice if I list out just a few performers here, but one person who deserves a mention for sure was Chiyaan Vikram.
As we speak about difference, it's time to go to the last point.
5) BA BA BLACK SHEEP
Another thing that the nation was shocked about was the selection of winners and the "BA" domination.
If you guys are wondering what the "BA" domination is about,
It is:
Bajrangi Bhaijaan
Baahubali
Bajirao Mastani
The last time I was so "excited" by BA, I was watching BA Pass.
The number of awards, and the kind of awards, that the movies won literally shocked the Indian audience. The last time they were this shocked was when Karan Johar came out of the closet and Fawad Khan went in.
Anyways, Baahubali was expected to win every FX award and sure, they deserve it but the best film?
This makes us wonder if Rajamouli traded Kattapa's secrets in exchange of the National Award.
Now to Bajirao Mastani, it was a good film and there's no doubt about that but one majorly debated issue was whether SLB deserved the Best Director for it. Yes, it was nice, with the dances and Deepika doing what she always does but compared to some other brilliant movies we've had like Visaranai for instance, I wonder if he was "MOST" deserving.
Also a fun thing to notice was how every crazy movie of the last year was based on a true story or background, like Bajirao, Visaranai and Talvar. Such fun, much wow.
Over the years, many artists have put in their blood, sweat and tears to win these great pieces of recognition while many actors came close but lost out. With such a great legacy like this and the results this year, it only makes us wonder where this is going and what these movies are being judged on. Let's just hope that next year, "every" deserving artist gets honoured.
To the one's who did deserve it and didn't quite get through,
Please visit out office, we'll give you free T-shirt(JK LOL)
Written by Kishen Das