It might be a little too early to say this, but we're gonna say it anyways: things have begun to change.
What a year, indeed. Big-budget movies sank without a trace(with the exception of Baahubali), small, independent content-driven films brought in repeat audiences, films with female protagonists shunted out machismo-driven multi-starrers, superstars became overnight duds and rose to super-stardom again...the list of events go on.
While there are quite a few movies which we had to sadly leave out, here are our 15 of our favourite films of 2015 that made it such a great year:
15. Tamasha
Alright, we'll admit it. We're a tad partial towards Imtiaz Ali. Beneath the constant reinvention of the 'wanderlust-cum-love story' genre, there is so much more to his movies than just beautiful people, exotic locations and amazing songs. And while Tamasha looks like just another commercial roller-coaster, purists like ourselves would love to argue otherwise. With this film, Imtiaz beautifully offers another perspective of the 'coming-of-age' story, with the protagonist growing up to discover himself after he's physically grown up. Add a crackling chemistry between the lead pair(with a beautiful, beautiful Deepika Padukone), a career-best performance by Ranbir Kapoor, Rahman's soul-stirring music, some poetic camerawork by Ravi Varman and the ever-looming, ethereal Imtiaz Ali signature, Tamasha is easily one of our favourite Hindi films this year.
14. Titli
For every Rakeysh Mehra or Imtiaz Ali who captures the inevitably infectious charm of Delhi, there is a Dibakar Bannerjee or an Anurag Kashyap that reveals the dark, dangerous side of the nation's capital. But with his first ever film, Kanu Behl exposes the relentless criminal underbelly of the city in a way no other filmmaker has ever dared to. 
Titli is a gut-wrenching, harshly realistic story of a dysfunctional(to put it mildly) criminal family who would go to any lengths to make ends meet, and how the youngest male member tries to run away from it all.  After making quite a few waves in the festival circuit, this shockingly brilliant film had a short-lived yet significant tenure at the multiplexes.
Do catch it if you haven't already. Just make sure you don't have a meal right before you hit 'play'. 
13. Thani Oruvan
There are very few movies in the commercial, mainstream mould where the script is given paramount importance, where majority of the films are remakes intended to be mere money-spinners. And when the filmmaker of a particular film was known as 'Remake Raja' before it, you can't help but be apprehensive. 
When Thani Oruvan finally released, it smashed every doubt we ever had about Mohan Raja to smithereens. The plot is nothing new: a vigilante-turned-cop who dedicates his entire life to bringing the wrongdoers down, before zeroing in on a single villain who's apparently responsible for it all. But what makes Thani Oruvan different is the amount of attention given to the villain(played by an uber-cool, magnificent Arvind Swamy), with the writers(SuBha) painstakingly tracing his character arc right from his childhood, thereby providing a motive behind his every move.
Easily the best commercial Tamil film this year.
12. X:Past is Present
Sudhish Kamath, an ex-film critic with The Hindu, was one of our favourite film writers before he decided to become a full-time filmmaker. And when we heard about his first project post the big move, we were understandably excited. Little did we know that there was more to it: this film would be directed by not one, not two, but ELEVEN filmmakers. Phew!
The story revolves around 'K', a filmmaker who meets a girl at a film festival and sees a bit of all the women in his life, in her. His relationships(10 to be precise) are told through criss-crossing stories directed by 10 different directors(excluding Sudhish who directs the film festival segment), each serving as pieces of a jigsaw puzzle to form one story. Much like life itself, the film travels through various moods and genres during its runtime and leaves the viewer completely flabbergasted yet offering redemption and closure eventually. If not for anything else, watch it for its sheer audacity for attempting something that's never, ever been done before.
11. Talvar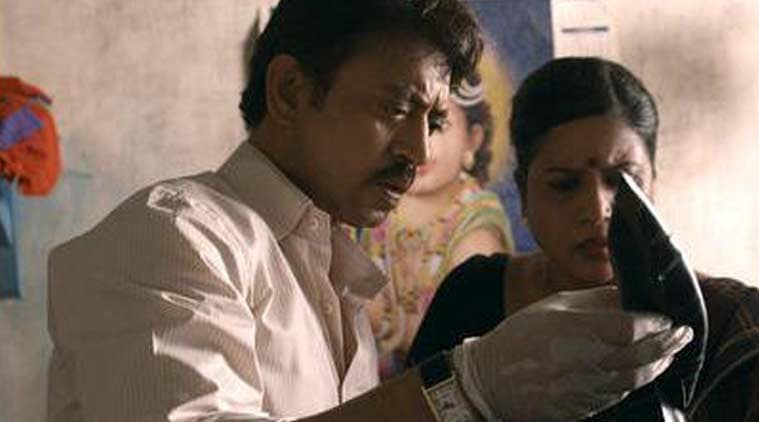 How do you take the most bizarre whodunnit in India's criminal history, covered by every media house, and weave a Rashomon-style unbiased yet extremely emotional tale? Well, we have no idea how they did it, but Meghna Gulzar, along with the auteur Vishal Bhardwaj at the writing desk have managed to create a gritty, disturbing yet deeply moving tale about the Indian judicial system. More than being a difficult movie to watch, it's a difficult film to forget.
10. Piku
 Someday in the not-so-distant future, film schools in India would probably have a class dedicated to Deepika Padukone, who rose from a non-acting pretty face to a beautiful, effortlessly natural performer. This year in particular has been amazing for Deepika, and with Piku, she has yet again proven that she can hold her own fort even with a legend like Amitabh Bachchan and Irrfan Khan in the same frame. Of course, the cattle have some really rich fodder to feed upon, thanks to one of the most promising directors of our time, Shoojit Sircar(Vicky Donor, Madras Cafe) and his accomplice, one among the industry's most talented writers, Juhi Chaturvedi.
A simple film made with a modest budget, Piku is a rare gem that went on to win big bucks at the box office, as well as our hearts. And if you haven't watched it yet, you now know your Sunday plans.
9. Picket 43
You've got to hand it to the Malayalam industry for consistently exploring new realms in terms of storytelling. And kudos to Prithviraj who's also having a great year(albeit the disastrous Double Barrel) with the timeless love story, Ennu Ninte Moideen and this film.
Picket 43 is a heart-warming story about a soldier guarding an Indian picket in Kashmir, where he befriends a Pakistani soldier(played beautifully by Javed Jaffrey). Offering a completely different perspective from the usual 'war films', Picket 43 chooses to focus on loyalty and friendship that know no bounds, especially the ones drawn by us on the surface of our planet. Despite going over-budget in terms of production, the film proved profitable in the long run.
8. Umrika
Very few Indian period films go beyond iconic Kings or stories of our freedom struggle. The closest we got to an Indian film capturing a young India post independence was The Namesake, and it wasn't an Indian production. But times have changed, and how!
On its way to becoming the most widely sold Indian independent film of all time, Prashant Nair's Umrika is a beautiful tale about the perception of different cultures, set in the 70's and 80's, an era where our country was stuck between our roots and Western culture. Without giving in to melodrama, Umrika tells of how a small Indian village gets invigorated when one of their own travels to America, and tells them his own stories through letters. When the letters stop coming, his brother(Life of Pi's Suraj Sharma) decides to go on a journey to locate him.
Still doing rounds of the festival circuit, Umrika is one film that you can't afford to miss when it hits our screens officially.
7. Chauthi Koot
When this little film about the Hindu-Sikh tension in the 80's premiered at Cannes, it received a 10-minute standing ovation. Such was the brilliance of Gurvinder Singh's Chauthi Koot, a film that told a story that not many filmmakers would dare to tell. Lauded for its technical splendor, replete with unique camera angles, long shots and a sense of the apparent tension seeping into the screenplay in every frame, Chauthi Koot is a visual treat as well as one of the most important independent films to come out of our country in a very long time.
6. Premam
If making a film without a concrete plot was a crime, we're pretty sure Alphonse Putharen would spend atleast a couple of nights in jail. But somehow, all he did was capture three stages of a man's life and his perception of love and concentrated all his energy on the little moments that have constituted each one of our lives(albeit with an extremely stylish touch), which translated into a visual and emotional roller-coaster on-screen. If you asked someone what they liked about Premam, we're pretty sure they'd take more than a few seconds to give you an incomplete answer, because you can't exactly put a finger on it. Because it's more than just a movie now; it's a feeling...like love itself. It has to be experienced.
And if you still haven't experienced it, we're not quite sure what you've been doing for the past few months.
 5. Tithi
Before Lucia, the Kannada film industry was known to primarily mass-manufacture vehicles of heroism that are confused offsprings of neighbouring industries, if not for a few gems that come along every now and then. Like Raam Reddy's debut film Tithi, a comedy about three generations of a family in rural Karnataka that congregates for the cremation rites of their patriarch.
An extremely meaningful film about the idiosyncrasies of our culture, Tithi has been lapping up the praises across the seas, most notably in the form of two awards at the Locarno Film Festival. What's more, even our hero Anurag Kashyap recommends it. Dare to say no?
4. Masaan
Varanasi(or Benaras) has always enjoyed a tryst with cinema, apart from the morbid beauty of the ghats and narrow, full-of-life streets. It is a city like no other, bursting with stories of love, and more importantly, loss. Neeraj Ghaywan, a mentee of Anurag Kashyap, takes to the bylanes of India's oldest city and returns with a heart-breaking tale of love, loss, crime and redemption, devastating yet uplifting us at the same time.
A word of advice: keep the tissues ready for the scene when Deepak, one of the protagonists, is lamenting over a few drinks with his friends by the ghats. It's probably the most painfully beautiful scenes ever captured in Indian cinema.
3. Court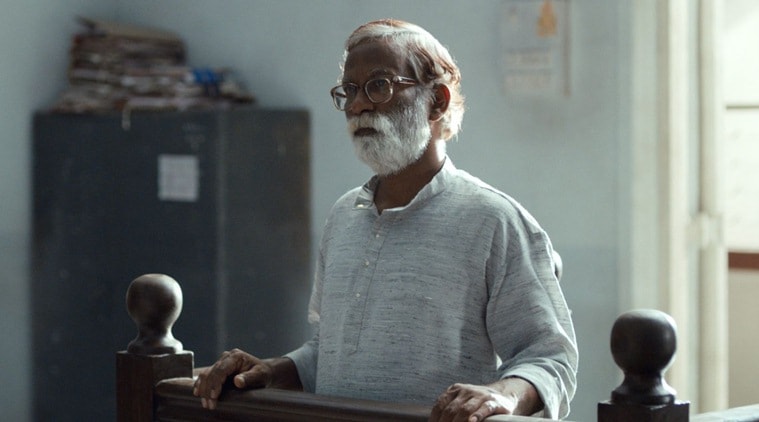 The second film this year that slays the Indian judicial system(the first one being Talvar), Court is miles apart from the usual overly dramatic courtroom dramas that we're used to being subjected to. The plot is almost wafer-thin, as it is just a series of court hearings about a performing activist accused of inspiring a blue-collar worker(whose uniform constitutes just his underwear) to commit suicide through one of his songs onstage. Chaitanya Tamhane, who makes his debut with this bluntly-titled film, coolly exposes the flaws in the outdated laws of an Indian courtroom that provide fodder to politically-motivated injustices that we experience or hear about everyday.
And if you didn't know already, Court has been selected as the official entry from India to the Oscars for Best Foreign Language Film. Yeah. Download. Now.
2. Angry Indian Goddesses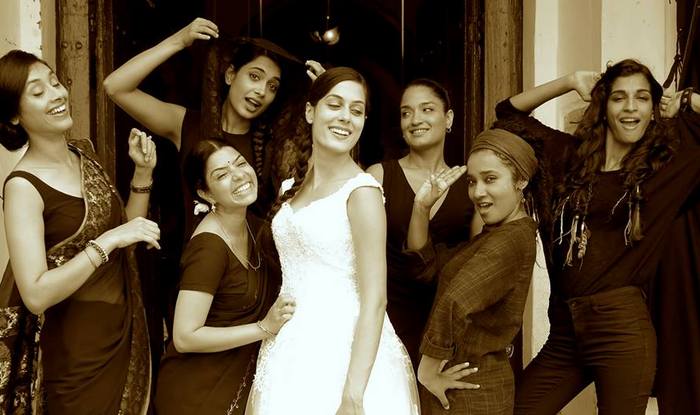 We just happened to watch Angry Indian Goddesses last week, and as men, we're extremely proud of Pan Nalin and what he's achieved with this film, creating a compelling, no-holds barred female buddy film like no man(or woman) has ever, ever attempted before, inspite of the ridiculous cuts by the Censor Board.
At the same time, even if we don't do it ourselves, we're ashamed of being a part of this species that has treated our women so terribly for centuries now, and continue to do so.
That's all we can say, apart from the obvious: go watch this film RIGHT NOW at a multiplex near you. It cannot be skipped at any cost.
1. Visaranai
To imagine that the inspiration for this film comes from a novel written by an auto-rickshaw driver during his free time is astonishing. And to imagine that only 40% of this deeply disturbing book has been used in the film, is even more astonishing.
A story about three men jailed for no fault of theirs, Vetrimaran's Visaranai is a powerful look at human rights violations caused by the loopholes in the system. Currently stacking up international recognition, Visaranai is being billed as one of the best products of the Tamil industry to come out in a very, very long time.