1.You talk in movie quotes
It doesn't matter what time of the day it is but it'll always be the best time to quote your favorite character. People are always left in awe with your ability to own every moment. And sometimes people despise you because you just can't talk normally. Like those instances when you ask Vishal to get you brownies from Chennai but his priorities change for some annoying reason so you'd force him to say "You trusted me and I failed you" to make him understand that the favor was equivalent to disturbing the space-time continuum.
2. You can identify the movie by its soundtrack
There's nothing in this world that excites you more than hearing a BGM randomly. If someone is watching Pulp Fiction in your building, you'd give them a telepathic hug and praise their existence. You know all these soundtracks so well that people ask you how it makes a difference to your day. Oh these naive brains, they don't know how satisfying it is to hear a John Williams/Hans Zimmer composition out of the blue. It instantly makes your day and reinforces your faith in people who watch brilliant movies.
3. People come to you for advice
The fact that you talk about movies all the time makes you Mr Keating of the group and somewhere in your heart, you hope they'd say 'O Captain, my Captain' every time they approached you. Your first instinct is to split the list into the type of movies they watch and the type you want to make them watch. There are even times (all times) when you force someone to watch a movie so you both can fangirl together. But they don't watch it. Instead you end up watching it for the 500th time, thanks to them. You'd probably watch that movie over and over again, trying to convince yourself that it's okay.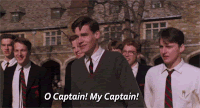 4.You judge people by their movie preferences
It was never about feelings. If anyone said anything about a great film, you'd jump at conclusions that make you look into the distance and ponder about existence. You also don't understand people who say "I knew how this was going to end". In your mind, they've stopped having opinions. You don't even ask them what their food preferences are, anymore. And if your crush happens to dislike an insanely amazing film, you'd judge yourself for having spent days for that unfruitful decision of obsessing over a loser.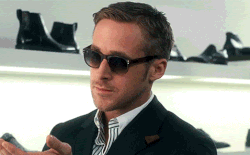 5.People never get your references
When you're in the middle of a conversation and something related to a movie scene pops up, you have to take the plunge. They couldn't care less for all the information you throw at them but you go for it anyway! Some infinities are bigger than other infinities, right?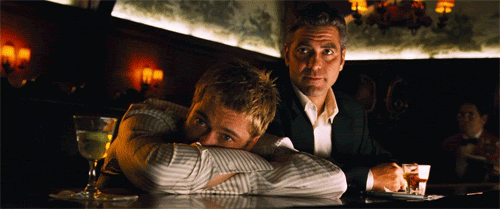 6.You watch sad movies when you're low 
It wasn't the best of days today? That's all right. You'd watch a heart breaking movie, eat chocolate chip ice cream and gear up to take over the world some other day! Some would say it's probably not an amazing idea to watch a sad movie but the word 'sad' doesn't exist in your movie dictionary. Well, you're in your very own Pursuit of Happyness and that's completely normal.

7.You enlighten people about cinematic terms
It's clearly the work of science how your brain works. You can go on and on about things like a metaphor in the frame or how amazing the high angle shot was or how the jump cut was necessary. People either love going to the movies with you or they don't.

8.You don't have a favorite movie
The most dreaded question of your life - "Oh you like watching movies! Which one is your favorite?" You'd rather roll into a cocoon and roll on the floor than answering that question. It's like asking you to choose between food and air - you can't live without either. Your problem is that you dig every kind of movie and asking you to compare one genre with the other terrifies you. You probably have a list of go-to's but nothing on the top and the order is completely jumbled up.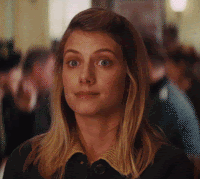 9.Staying at home on a weekend excites you
Who says weekends are for partying? Partying, for you, means staying indoors and watching an amazing list of movies back to back the whole day. A day couldn't get more productive. Staying indoors on a weekend seems like a boring idea to some but never for you. You enjoy both sides of the spectrum and that's a gift given to only a few!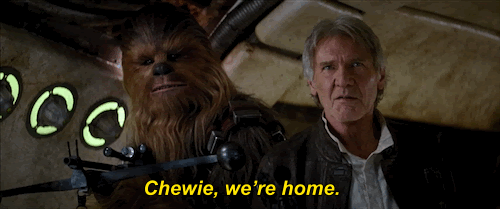 10.You instantly become emotional when you find someone like you
If you meet someone for the first time and they share your over enthusiasm about all things film, then you're bound to flip out. You sort of step back in your head and admire this person, and maybe shed a tear too. For you, the best feeling in this world is to find a film soul-mate with whom you can have endless discussions about each of your film theories and mind-boggling perceptions until one of you passes out.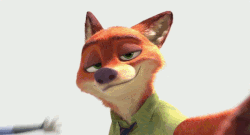 Written by -
Sajida Ayyup